Kent Camouflage Backpack And Kent Convertible Camouflage Backpac
Kent Camouflage Backpack
Our Kent backpack is a sporty silhouette designed in camouflage print for modern appeal. Designed with clean lines for a polished look, it boasts a zip pocket at the front and a roomy interior that promise effortless organization.
Kent Convertible Camouflage Backpack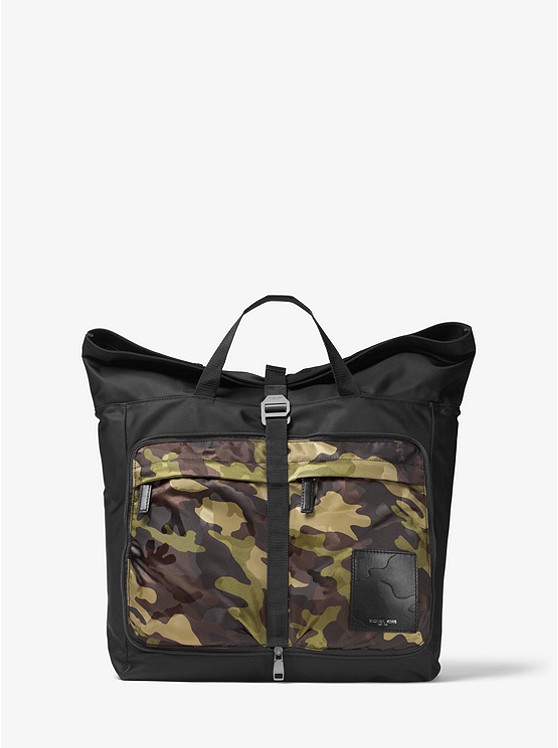 Our Kent convertible bag strikes the balance between form and functionality. Constructed from durable nylon with a camouflage-print inset at the front, this spacious design can be carried as a tote or backpack and can be folded and packed up for versatility on the go.
---